This organization aims to provide a platform for students to showcase their work, improve their knowledge by inviting internal/external speakers on seminars, and most importantly get connected with the transportation industry for professional development

Women of Aeronautics and Astronautics provides an academic and social support system for women and gender minorities in aerospace engineering and works to promote the studies of aerospace engineering to peers and the community.
---
Honor Societies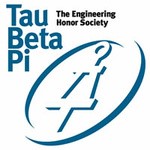 The Tau Beta Pi Association was founded at Lehigh University in 1885 by Edward Higginson Williams, Jr., to mark in a fitting manner those who have conferred honor upon their Alma Mater by distinguished scholarship and exemplary character as students in engineering, or by their attainments as alumni in the field of engineering, and to foster a spirit of liberal culture in engineering colleges.
Don't see your student group? Submit your group here for addition.