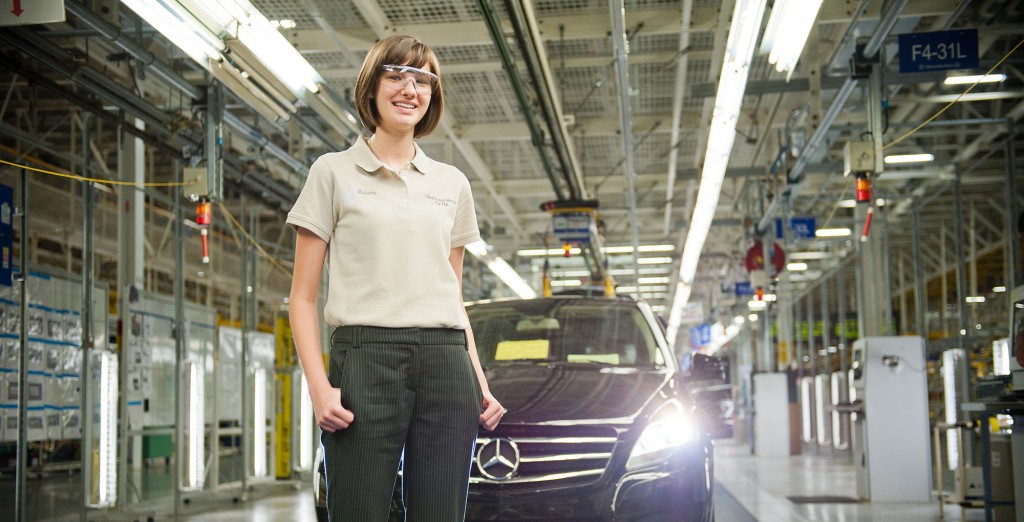 This prestigious and challenging program builds on the University's long-standing relationship with German and other multinational automotive companies and their suppliers located in Alabama and the Southeast.
The exchange program is designed to give students experience with state-of-the-art automotive engineering technology and exposure to the high-tech environment in the German state of Baden-Wuerttemberg, home to Mercedes-Benz, Porsche, Bosch and ZF. In addition to technical knowledge, students will acquire cultural skills to make them more successful in multinational companies.
Selection
About 20 top freshmen for each fall semester are selected through an invitation process dependent upon GPA and ACT/SAT scores. Candidates are required to be either National Merit or Presidential Scholar and in the Honors College to qualify. Students are selected from mechanical engineering, electrical engineering, computer engineering,  computer science and metallurgical engineering.
In February and March before freshmen begin fall classes at UA, about 100 freshmen meeting the criteria receive an invitation to submit a one-page essay to explain their interest in joining this program. Out of these 100 students, the top 20 candidates are selected. Selection criteria include passion and motivation for joining the program along with prior knowledge of German language.
Students interested in this program are required to get a head start in German language by taking Elementary German I, GN 101, and Elementary German II, GN 102, the summer prior to the fall freshman term either at UA or at a university closer to home.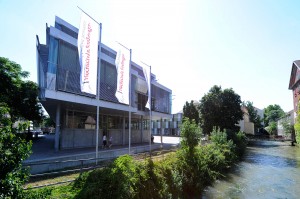 Program
Once admitted to the exchange program, students take a rigorous course of study that couples engineering and computer science instruction with German-language courses.
In their freshman and sophomore years, including summer semesters, students complete about 30 credit hours in German-language instruction. During the summer between the freshman and sophomore years, students attend a German immersion program for four weeks. The preferred program is the German Summer School in Portland, Oregon, managed by Portland State University. (Cost, which includes room and board, is about $5,000.)
During their fourth semester in the sophomore year, students take a course in automotive engineering instructed in German at UA to prepare them for the German style of engineering classes. In their second summer at UA, students can apply for an internship with a regional automotive manufacturer or supplier.
The spring semester of their junior year is spent studying at Hochschule Esslingen, University of Applied Sciences. The University of Alabama and Hochschule Esslingen signed an exchange agreement on Sept. 15, 2014. Courses taken at Hochschule Esslingen would be credited towards a bachelor's degree at UA. The city of Esslingen is located 5 miles from the Mercedes-Benz headquarters and borders Stuttgart, a high-tech hotspot.
After the semester of coursework, the students can stay in Germany for another semester for professional practice at Mercedes-Benz or an automotive supplier in either production or research and development. Students need to apply and obtain internships on their own initiative. After finishing their professional practice in Germany, students return to UA in the following spring to complete their bachelor's degree, which should take another two semesters.
The University of Alabama has set up a suite of automotive engineering courses, which would enable the students in the college of engineering to focus on automotive engineering.
The advent of hybrids and electric power trains as well as electronic systems in advanced driver assistant and safety systems along with smart phone integration will lead to an increasing demand for electrical & computer engineers and computer scientists in the automotive industry. In the automotive track, students in these disciplines will be taught fundamental courses in mechanical engineering and vice versa. The target for the Two Steps Ahead program is an equal number of students from both mechanical engineering as well as electrical and computer engineering.
Contact
The International German Student Exchange Program is coordinated by Dr. Bharat Balasubramanian, professor of mechanical engineering as well as electrical and computer engineering. He also teaches many of the automotive engineering courses including those taught in German, and is also the executive director of the Center for Advanced Vehicle Technology.
Prior to joining the University of Alabama in fall 2012, he was vice president of group research and advanced engineering at Mercedes-Benz in Germany, responsible for product innovations and process technologies. He retired after nearly 40 years as a research and development engineer at Mercedes-Benz Germany, and is working to strengthen ties between UA and the automotive industry while aligning some coursework to meet automotive industry needs.