This program consists of three preparatory courses.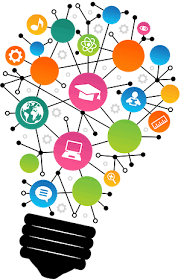 ENGR 191 is a one-credit course intended to prepare students for critical courses in their major. Three sections will be offered: ENGR 191-001 is a preparatory course for Data Structures (CS 201), ENGR 191-002 is a preparatory course for Circuit Analysis (ECE 225), and ENGR 191-003 is a preparatory course for Statics (AEM 201).  The course will meet for 8-9 weeks depending on instructor schedules and cover fundamental concepts. Students who successfully complete the course and have demonstrated financial need (FAFSA form on file with the UA Financial Aid office), are eligible to apply for a LIA scholarship that is renewable each semester for up to 2 years.
Enrollment in each course is determined by the instructor after review of previous courses taken to ensure each participant has the necessary background to be successful. To apply, please complete the application below.
Target Audience
Students majoring in several engineering disciplines that would like more focused instruction of pre-requisite engineering coursework. Interested students should apply for the preparatory course the semester before they would enroll in CS 201, ECE 225, or AEM 201.
Spring 2022 Schedule
ENGR 191-001, MW 11 a.m. – 11:50 a.m.
ENGR 191-002, TR 11 a.m. – 12:15 p.m.
ENGR 191-003, TR 11 a.m. – 12:15 p.m.
Apply
The preparatory courses are part of an educational and scholarship program to look at the effectiveness of preparing students for classes that are considered gateway to the major. We are conducting a social science study in conjunction with the educational program and would like to request that you complete the survey using the link below. The survey should take between 10-15 minutes.
Thank you so much for your help with this study.
This program is sponsored by the National Science Foundation, DUE-1642508.